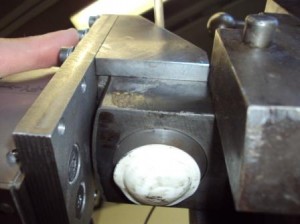 For applications requiring low lift forces and therefore low inflation pressure, Pronal offers lifting bags made of Polyurethane (PU) material.
Due to the manufacturing process – high frequency welding – they can be designed in various shapes so they can be easily installed in all types of machines.
Those lifting bags are very thin (2-3mm) and can therefore be integrated in very narrow spaces for "soft" applications.
Technical information
Low pressure lifting bags are made of PU and welded by high frequency welding process.
Elasticity / flexibility (even at very low temperatures – min. -50°C)
Good abrasion resistance
Highly resistant against hydrocarbons
High frequency welding
No limit of dimensions
Up to 0.5 bar (7.25 PSI) working pressure
Inflation accessories:
Miscellaneous:
Pronal can manufacture several bag shapes such as:
---
Other shapes on request.
0.2 bars max working pressure for bags made of PU sheet (no fabric reinforcement)
0.5 bars max working pressure for bags made of PU coated fabric
Clamping layers of composite during ski manufacturing process
Sealing of jars during powder product filling
Pushing of car roof during gluing operation
Sealing of bigbag
Work using a high stroke lifting bag
Grinding arm guiding
Guide a fabric
…
Gallery:
Pronal low pressure lifting bags implementation: